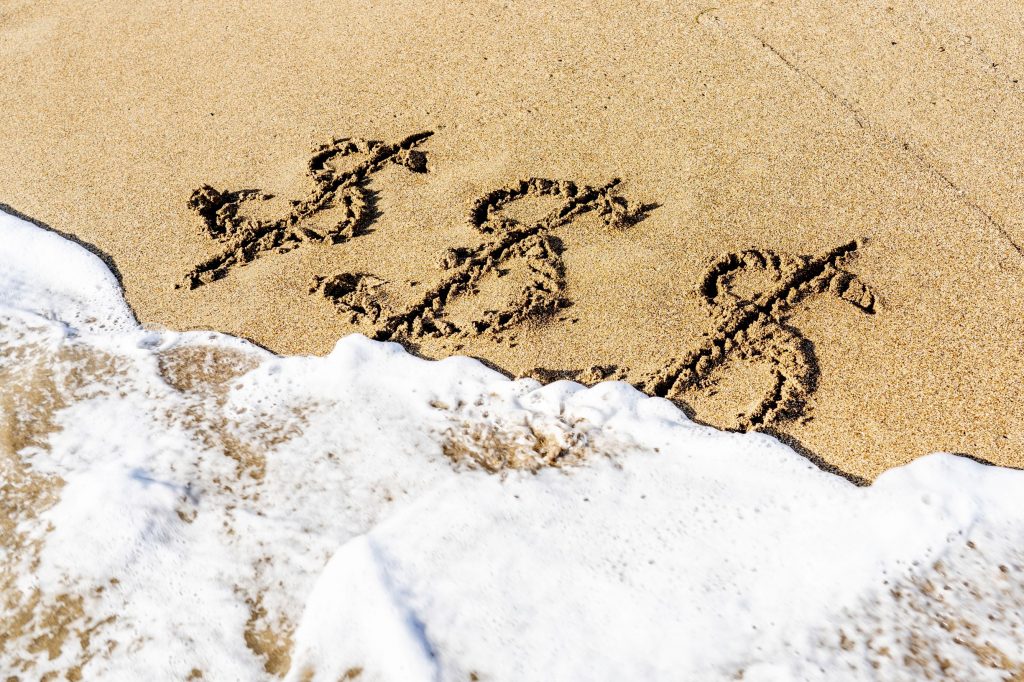 I remember working in corporate partnerships through a recession in 2008. Yikes, it feels like yesterday. The 2008 Global Financial Crisis had a large impact on many organisations' corporate partnerships . Is it too early to start thinking and talking about what will it mean for corporate partnerships if there is a recession this year? As they say forewarned is forearmed. I really wish that I'd been more prepared for the toilet roll wars of 2020. Instead I'm having to beg, borrow and steal some loo roll from my nearest and dearest. Don't leave your partnerships program in the same way. Let's think about what we can learn from 2008 and be prepared for in 2020 in case Coronavirus does cause a global recession.
In 2008 it impacted cash gifts
CSR, marketing and advertising budgets got cut. Budgets were tight. They needed to be as businesses fought to keep their own bottom lines safe. Whole teams were restructured in the partnerships that I was looking after, often with only one person remaining to manage the partnership. That might sound scary for your organisation so what can be done to maintain the financial commitment of your partner. We consistently ask all of our clients to think above and beyond the first cheque from a partner. Where else can they add value to your organisation? Can this be achieved through staff or consumer fundraising if the partner hasn't got any budget left? Are they able to provide you with material gifts? The organisation I was working for back in 2008 was able to maintain one of its key corporate partnerships through translating their financial commitment into gifts in kind. These material gifts were something the organisation already had to buy for its programs so it was as good as a cash gift. This flexibility and focusing on the impact you are aiming to make rather than whether you will achieve your fundraising budget will maintain your partnerships if things go really bad.
Diversify your activities with a partner
What is the ultimate aim of your partnership? Have you set a goal of what you want to achieve together? Examine how many different business units your partnership taps into and what they're contributing to your partnership goal. If it's only CSR and/or marketing then your relationship is probably quite transactional. It's an exchange of value and again I'd be worried about the lifespan of your partnership. Partnerships that are the stickiest have multiple activities such as program funding, staff volunteering, staff fundraising, product development, IP sharing, consumer engagement etc… these are the ones that can weather a storm and are able to ride out a recession. Growing the amount of activities you have with a partner comes down to alignment and growing the relationship wide and deep.
Nurturing the relationship will be crucial
You need to strengthen and nurture the relationship through peer to peer introductions across your organisation. Are you inviting them to your key events? Has your CEO met the corresponding CEO? Are there volunteer activities to engage their staff? I was able to grow a significant relationship with NAB due to the groundswell of support I created with their staff. Working for an international aid charity at the time volunteering opportunities were limited to head office. With a little creativity and a tactical campaign I was able to create hundreds of meaningful volunteer opportunities. It meant the relationship caught the eye of many senior stakeholders which drove far greater success and the sustainability of the partnership. What can you do to grow the relationship with your partners deep and wide?
Keeping the relationships alive, building the number of activities that your partnership has and thinking above and beyond cash is standard practise in corporate partnerships. In times of economic instability these are crucial so that you can ride out the recession and maintain your existing good relationships rather than starting from scratch once the economy picks up again.
At Stellar Partnerships we know what makes good practise in corporate partnerships. Please get in touch via info@stellarpartnerships.com to get some help on proofing your partnerships through a recession.