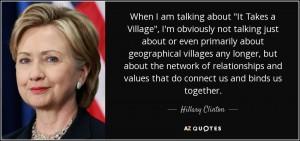 Corporate partnerships are all about relationships and networks. So why do so many not for profits struggle with creating and sustaining valuable partnerships? It's often because the internal relationships don't support the external ambition. Here are some common mistakes that we've encountered with organisations aspiring to build significant corporate partnerships.
The corporate partnership manager as lone ranger
There are often unrealistic expectations of what one person can achieve, however talented. Given the diverse nature of corporate partnerships, the relationship manager can be called upon to provide marketing materials, coordinate PR, manage volunteers, create program reports, review website content and run events. Small wonder that they struggle to meet targets, let alone develop exciting new opportunities.
It's not my problem, it's yours
Frequently we have noted the absence of any shared KPIs, goals or planning around corporate partnerships. That means that people whose expertise is vital to success, such as program managers, marketing teams, volunteers etc are operating in silos. They don't understand their role in contributing to a significant corporate partnership and they are not recognised or rewarded for it.
Leadership as passive observers, not participants
Significant corporate partnerships need active participation from NFP executives and board members. They need to understand and communicate why a partnership can deliver on the organisation strategy; if you can't tell the story then why should a corporate partner come along on the journey with you? Equally important is their role in mobilising all of the organisation's staff and networks to secure a partnership that is truly transformational.
The end result of not using your whole village for a corporate partnership is easy to see: high attrition among your relationship managers, partnerships that are of lower value or are not sustained, potential not realised and teams working in silos.
It Takes a Village – and the networks of relationships and values to secure a corporate partnership. Success will enable your NFP to achieve its mission in a way that it cannot do alone.
If you'd like to hear more and learn some ways to mobilise the array of talent in your organisation to win awesome partnerships, then see us at the FIA Conference on Feb 22nd or contact us to continue the conversation.
#FIAConf2017